AI Light: Verifying Schedule Settings
Overview
If you have an AI Light (16/32/64) controlled via the myAI app, the steps below will ensure your AI Light(s) are following the assigned schedule.
Steps:
Power cycle all myAI controlled devices

Open the myAI app

Select your tank than the "Settings" tab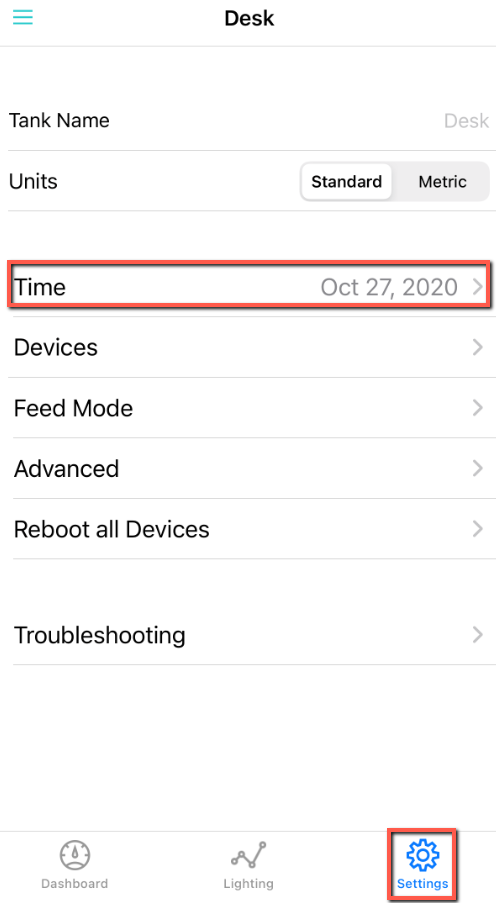 4. Choose "Time" and "Set to Current Time"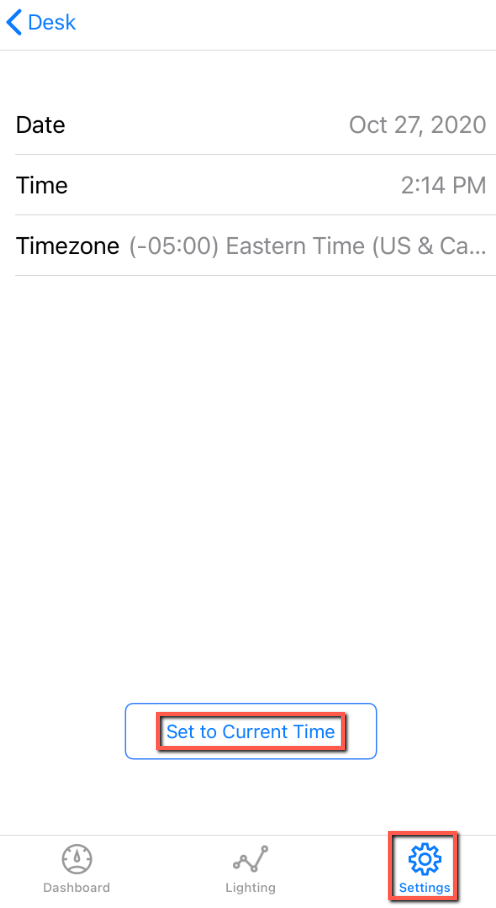 5. Select the "Dashboard" tab then "Schedule" to resume normal programming