AI Light: What should I see on my Dashboard?
Question
What should I see on my dashboard in myAI? I have an AI Light.
Answer:
In this article, I would like to go into more detail on what you should see on your dashboard in myAI. As you may have noticed, there are some differences on the Dashboard tab when comparing to our previous model AI-Fi lights. Below I will highlight the main functions and features of the Dashboard.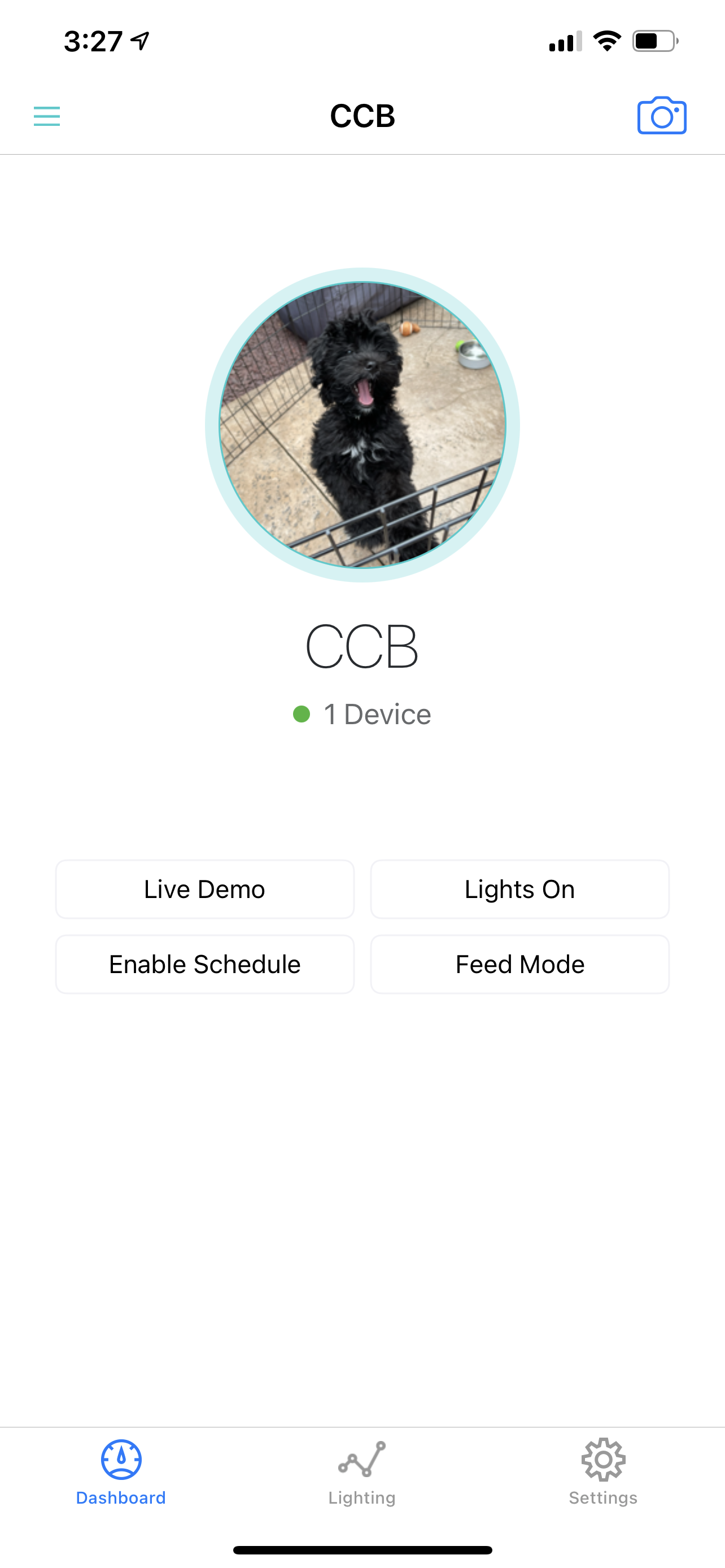 Sleek: Likely the first thing you will notice is the sleek new layout. We wanted to simplify the Dashboard to allow for a cleaner look and a more user-friendly experience.
Intuitive: Clearly named functions and tabs allow for easy basic controls and access to other views within the app.
Custom: By selecting the "Camera" icon in the upper right corner you can customize the photo of your group.
Room to Grow: By keeping the Dashboard neat and organized, we have lots of room for future improvements and feature additions.
Simple Effects: We added our most popular effects directly to the Dashboard for simplified access.
Feed Mode: Enables your custom created lighting scene
Lights On: Turns your AI Light(s) to 100% intensity
Schedule: Returns your AI light(s) to regular scheduling
Live Demo: This allows you to experiment with each individual color channel