What are my Hanging/Mounting Options?
Overview
The Hydra HD series of lights are so dynamic, they needed an equally dynamic solution for mounting above your aquarium. We're confident we have a mounting solution that will fit your application both physically and aesthetically.
Hydra Mounting System: Also, know as the HMS allows for 3 separate configurations to fit almost any aquarium. You can find more information here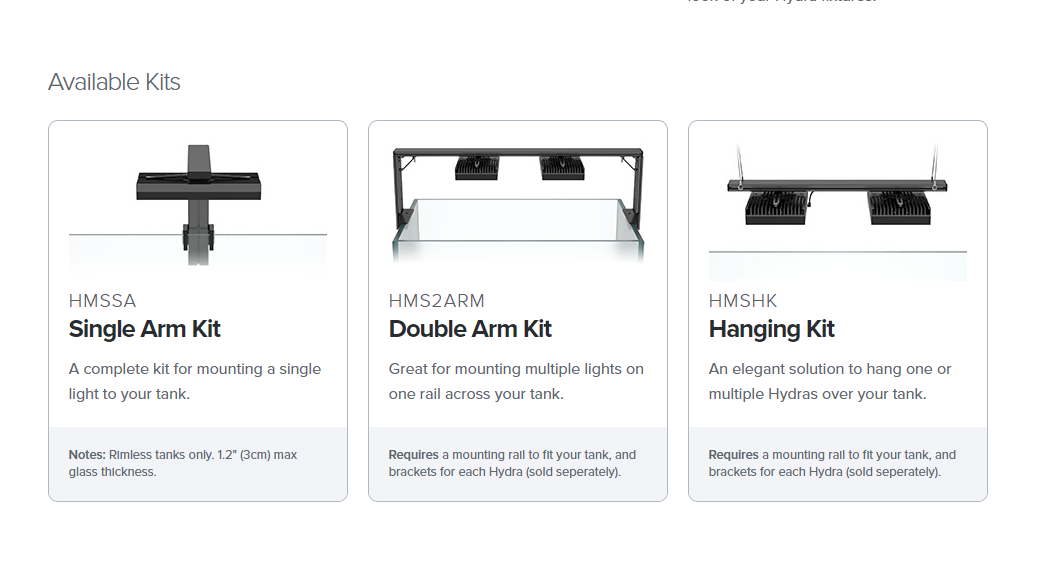 Prime Mounting Because of Prime's small footprint, it requires its own unique mounting system. While it shares many similarities with the HMS, the Prime Mounting system is specific to the Prime, Prime HD, and Prime Freshwater.