How do hang the Classic Mounting System using the Hanging Kit?
Here are some simple instructions and pictures of how the hanging kit goes together.
Use the rail end cap screws to attach the short wire in the hanging kit that has the grip lock attached to it to the rails.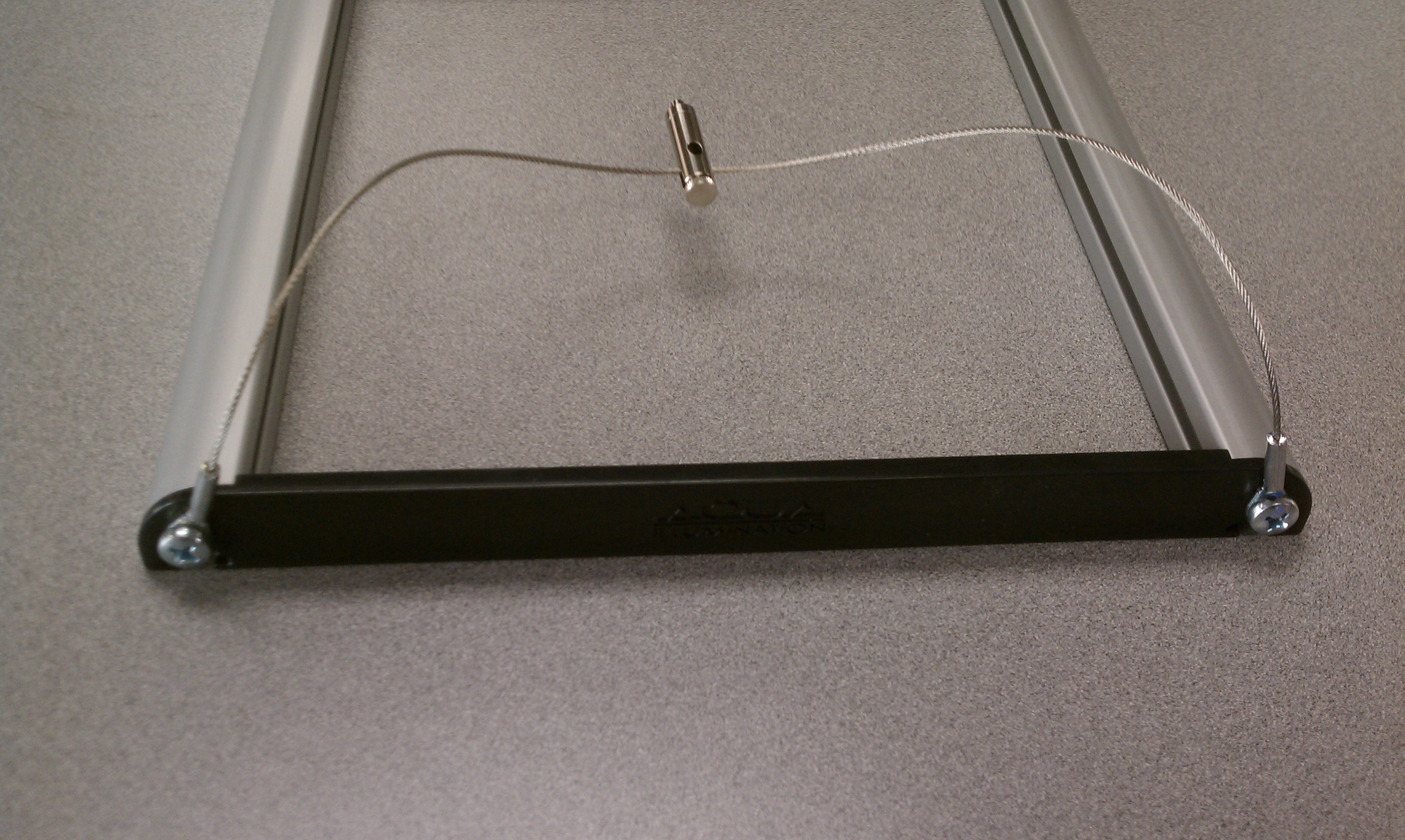 If you have nothing to screw into in your ceiling, use the spring loaded clips and drill a hole in your ceiling to attach the assembly.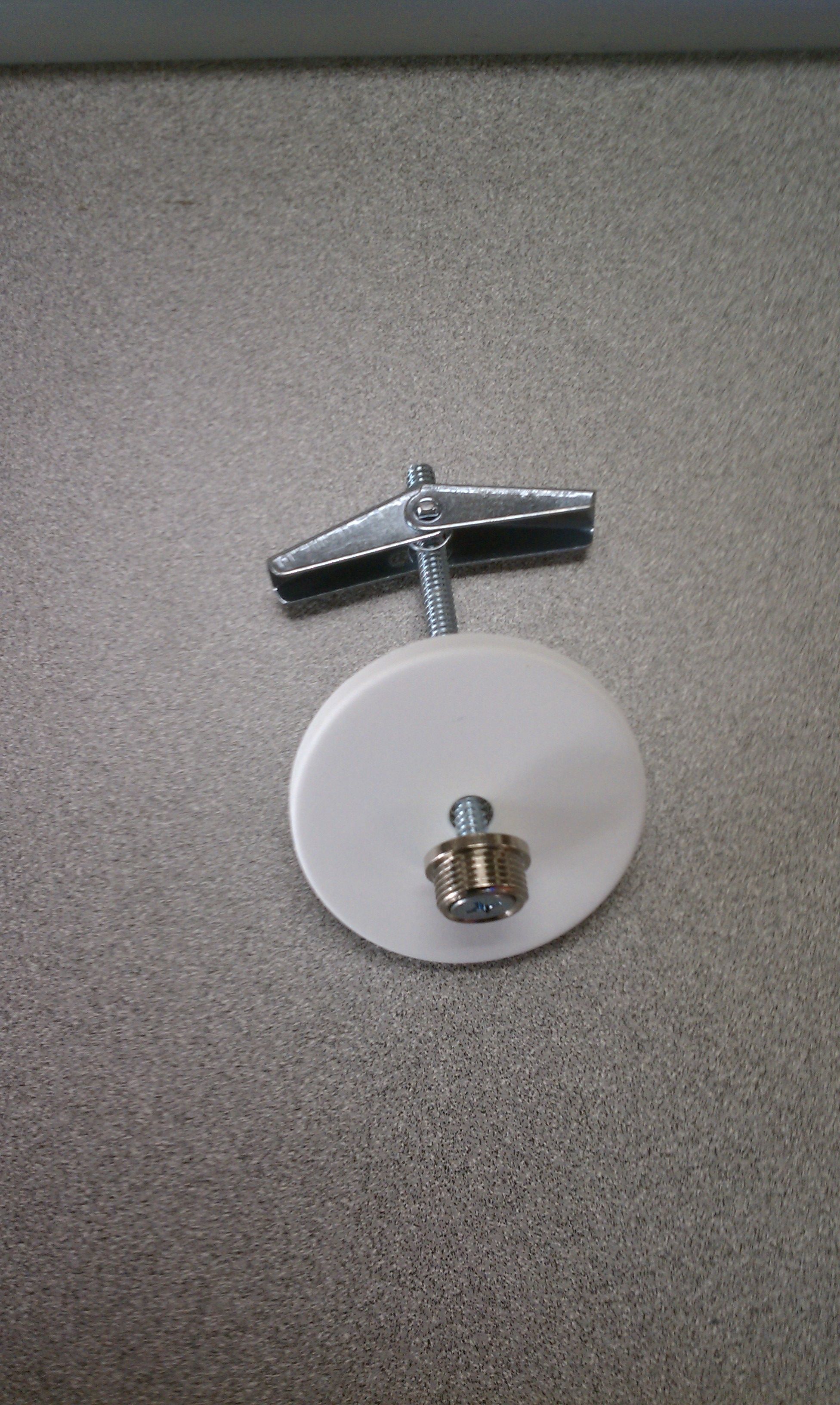 Next, slip the cable through the "Bullet" piece.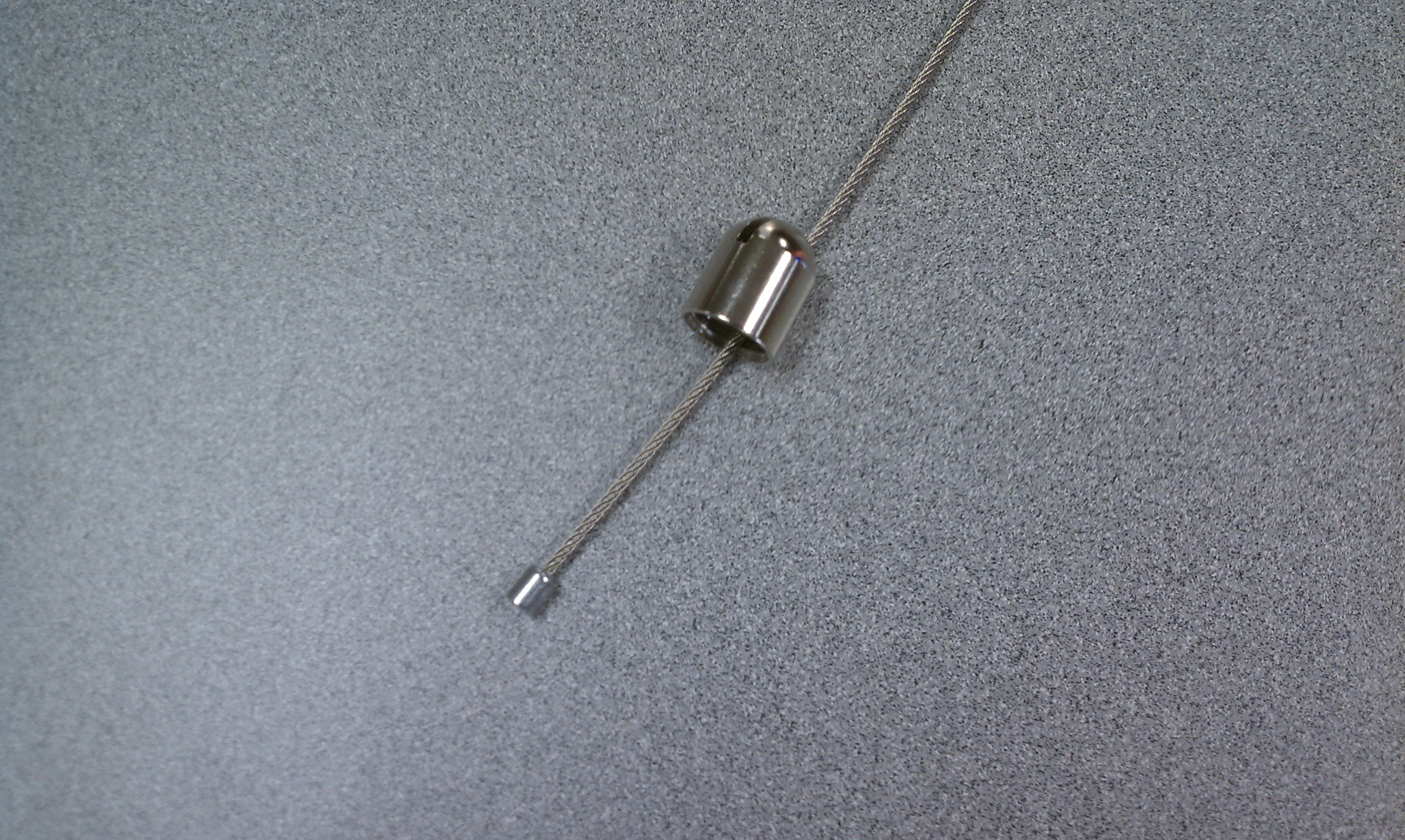 Then push the wire through the griplock connector.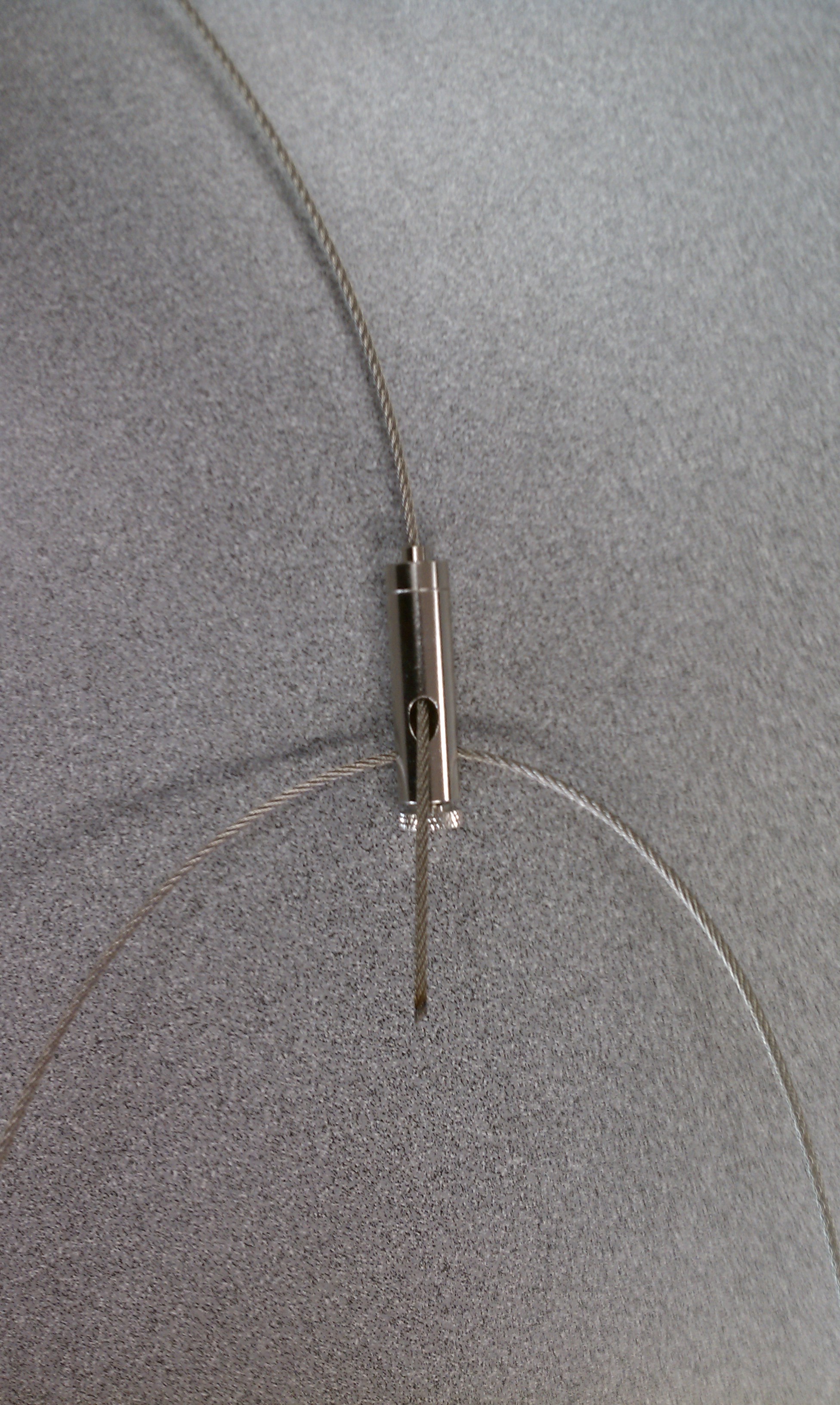 Finally, screw the bullet to the ceiling assembly that has been already secured in the ceiling.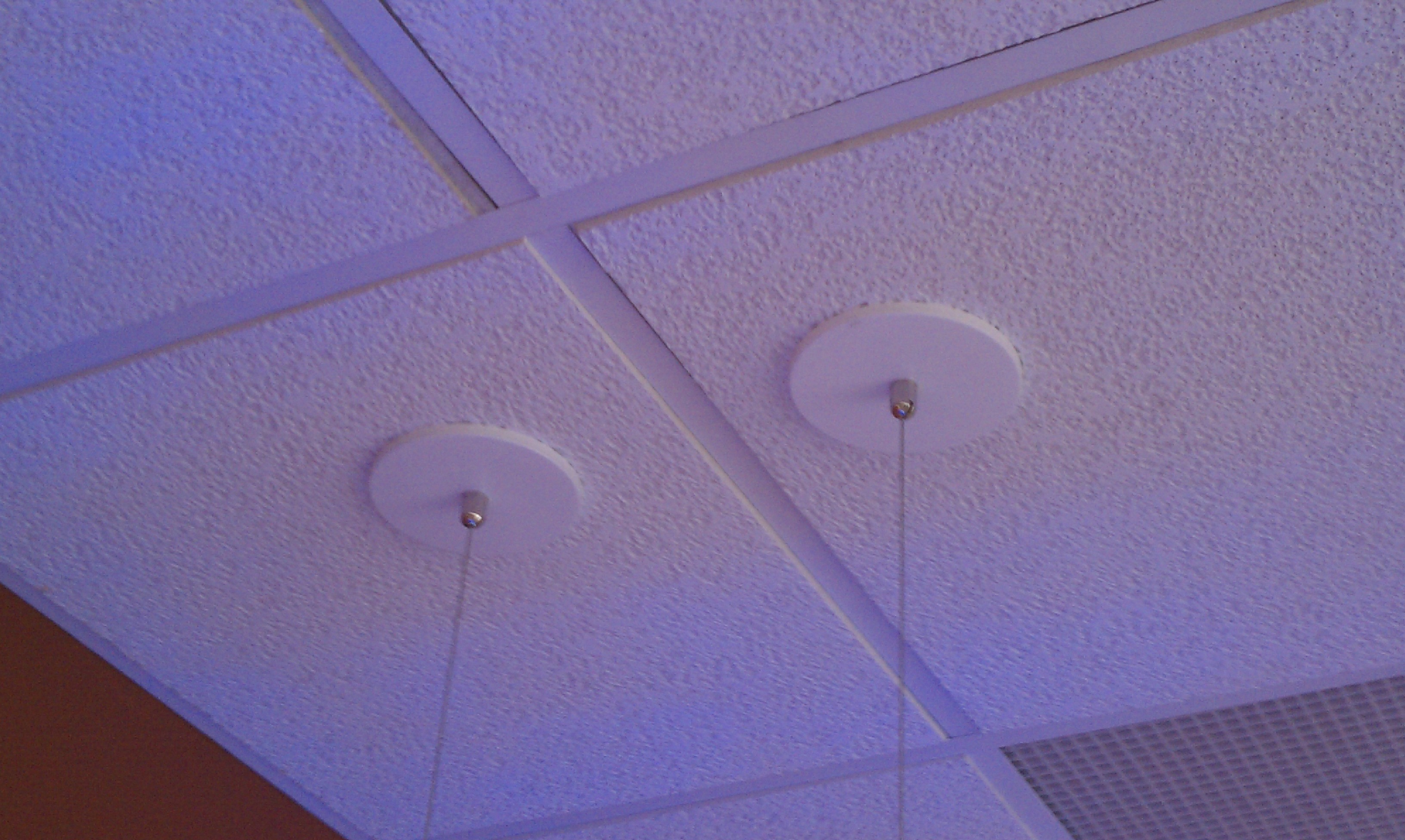 You can adjust the height of your light system by pulling on the wire coming out of the griplock connector. To lower it, simply push on the spring loaded part of the griplock while pulling on the wire.